6.5 MILES RT / ASCENT 1909' / END ELEVATION 3644'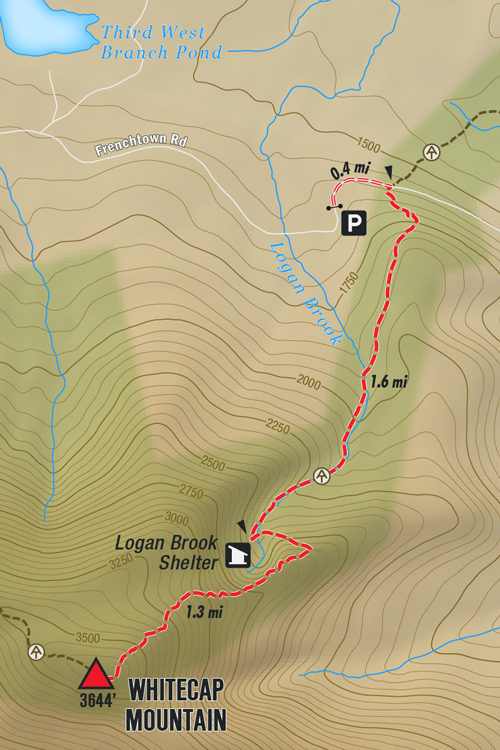 Directions: From the blinking light in the center of Greenville travel north 17.2 miles on Lily Bay Road and turn right onto the Frenchtown Road. Continue down Frenchtown Road without turning off any side roads, following the signs beyond West Branch Pond Camps. At 31.1 miles you will arrive at a gate and small parking area. The trailhead is 1/4 mile beyond the gate. NOTE: Parking for the White Cap trail is located before the gate. Even if the gate is open do not drive your vehicle beyond this point or you may be locked in.
Information provided on this site is accurate to the best of our knowledge and is subject to change on a regular basis.
Trail access, during any time of year, is not guaranteed and can increase the mileage. Cell phone service might not be available.
Please be prepared for the season you are hiking and expect conditions to change from bottom to top. Snowshoes and/or Microspikes are required during the winter months. Check with local resources for up-to-date information before heading out.